Golf Holiday Package Example
GOLF PACKAGE EXAMPLE

Exclusive to Club-Noticeboard

SPRING CITY- Kunming

Kunming, the capital of Yunnan province, enjoys the best weather in China. It's not hot in summer and not cold in winter, and it's covered by green plants all year round, thus got Kunming another name: the city of eternal spring. In 1999, the International Horticultural Exposition was held here, more than 95 countries and international organizations participated in this Expo 99, made Kunming a more popular travel destination. Now, there are 2 golf courses in Kunming, one is Kunming Country Golf, which is 18 km east of Kunming, invested by Hong Kong businessman, it has a practise course for beginners and a 18-hole international standard course; The second one is Kunming Spring City Golf, which is 40 km east of Kunming, by the side of Yangzonghai Lake, invested by Singapore businessman, it has two 18-hole international standard courses, one is Mountain Course, another is Lake course. Many golfers think the Spring City Golf is one of the best golf courses in Asia.

£480 per person for a twin room with in a 5 Star hotel

including:

3 rounds of golf,
Green Fee, Buggy and Caddy.
Transportation from Airport.

Example Air-fares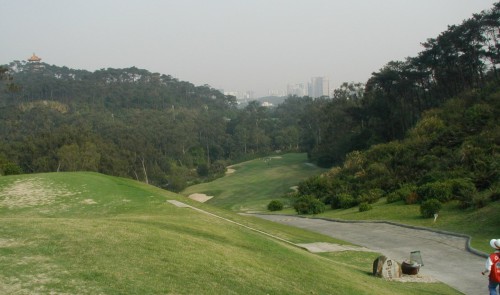 Check out air fares to China via the website www.cheapflights.co.uk

Heathrow-Kunming-return-From £631 Air China

Heathrow-Kunming-return-FROM £620 Singapore airlines

Shanghai Silport & Tiger Beach
( one of the best links course in the World)
Twinned with Carnoustie, Scotland

Call us for details

Heathrow-Shanghai from £348 Lufthansa

Lulu Golf and Country Club

"Paraidise in the sky"

Call us for details

Heathrow-Guangzhou from £349


Other Flight Examples

Heathrow - Hong Kong from £350

Heathrow- Beijing from £420

All flights subject to availablility are all subjected to dates and specila offers.


Please note you will need a Visa from the Chinese Embassy which will cost approximatley £50


Contact Us for more details Click Here